Learn about our next coaching course in the USA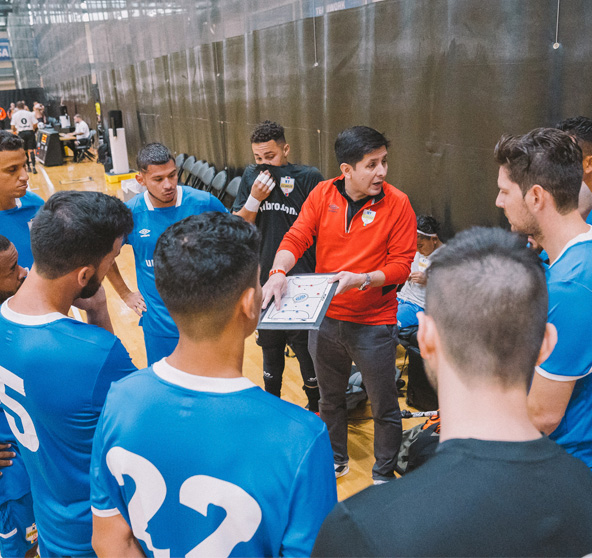 COURSES OFFERED BY OUR TRAINING PARTNER
The course consists of 60 learning hours divided between the following subjects:
– Technique: Individual and group practice (10 hours)
– Tactics: Strategy and systems (10 hours)
– Sporting training (10 hours) (Physical preparation)
– Rules of the game (10 hours)
– Sports medicine (5 hours)
– Applied psychology (5 hours)
– Applied methodology (5 hours)
– Team direction (5 hours)
ANEFS offers all futsal coaches, through the online educational platform, a variety of training courses about different futsal contents such as:
– Offensive systems 
– Defensive concepts
– Tactical concepts
– Transitions
and more
All online courses are structured with theoretical and practical concepts and the student has the support of an expert futsal instructor . At the end of every course and If the student passed all the tests, ANEFS gives a diploma.
Through an Online Platform,  CENEIFS provides instruction for advanced coaching licenses such as the ANEFS Level 1, 2, and 3.
These courses are the equivalents to the in person National C, B, and A courses offered in the United States by AFSCA & ANEFS.